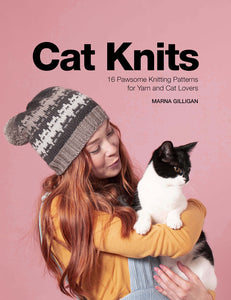 "If you like it then you oughta knit a cat on it."
This is the ultimate cat lover's collection of knitting patterns for garments and accessories. If you love cats and yarn you will want this collection of 16 quirky designs all based around the theme of cats.
It includes four garments, as well as cat-themed accessories including a wrap, shawl, scarf, cowl, capelet, mittens and hats.
The patterns are divided up into four chapters, each with a different style of cat-themed design.