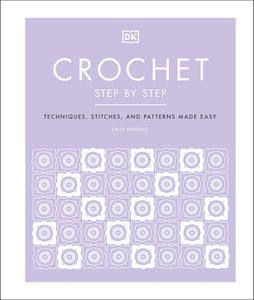 A complete introduction to the art of crochet, providing an essential resource on the yarns and techniques needed to get started, as well as inspiring projects.

This new edition boasts an updated, fresh and easy-to-use design. Follow clear step-by-step photographs and instructions for over 100 key techniques and stitches.
Experiment with different yarns and colour combinations for impressive results and learn how to read crochet patterns; and you'll be inspired by the 20 easy projects.
Sally Harding is a needlecraft technician, author, designer, and editor. Born in the US, she now lives in London, UK. She was the technical knitting editor for Vogue Knitting from 1982 to 1983, and has for many years edited needlework books by acclaimed textile designer Kaffe Fassett. She is passionate about crochet, and keen to update the traditional craft so that it reaches a new audience.