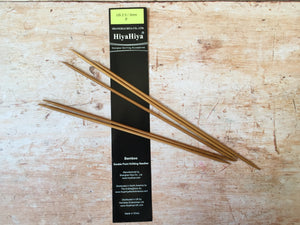 **If you can't find the size you're looking for click through here to see our Knit Pro Ginger range** 
These strong yet lightweight bamboo double pointed needles are perfect for small, circular projects.
The high quality, resin-injected bamboo offers exceptional strength with no warping or splintering over time.
The needles are available in sets of 5 needles in 6" or 8" lengths in various sizes.