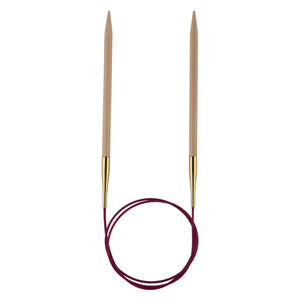 Basic Smooth and comfortable is the best way to describe these needles. Made of sturdy Beechwood with a look and finish that never disappoints. Basix needles are the best for beginners and for teaching sessions.
Available in a range of lengths and sizes. A smooth join ensures easy stitch glide and no snagging.
These fixed circular needles have the lightness of beechwood and the strength of natural wood. Resilient, flexible cables lay flat with no kink or twist, easy to store as well.