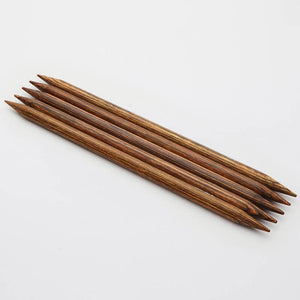 **If you can't find the size you're looking for click through here to see our Hiya Hiya Bamboo DPNS**
Ginger double pointed needles come in a richly coloured warm laminated birchwood that has a traditional look and feel. The tapered points are smoothly honed to perfection for easy knitting and stitch pick ups, too!
All ginger needles are made from FSC certified wood, sourced from well managed European forests.