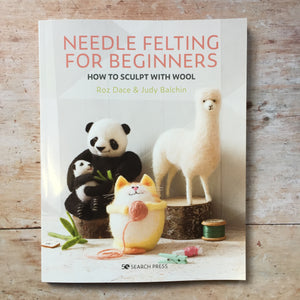 Have fun needle felting your way through miniature worlds, creatures and faces in this inspiring beginner's book.
Learn from experienced crafters Roz Dace and Judy Balchin how to master the art of needle felting.

Perfect for beginners, this fun, felty book teaches a different technique in each project. The authors take you on a journey, building up your skills from basic needle felting to confidently using armatures. They share their secrets with you and teach you how to capture expression and character in faces, as well as how to create realistic figures or more exaggerated caricatures.

You can sculpt miniature teacup worlds, endangered and garden animals and even your friends and family it's all covered.

With twelve varied projects to get stuck into, you just need to choose where to start. Beginners will love this much-needed guide to a fascinating craft.